Naming ceremonies are an integral part of secular celebration culture, along with youth initiation ceremonies and marriages. They fulfill the desire of non-religious families for an inclusive ceremony to welcome their child into the human community, as every newborn has the inherent right to a dignified life and a name. By participating in these ceremonies, parents demonstrate their commitment to providing their children with a meaningful life and instilling humanistic values and principles.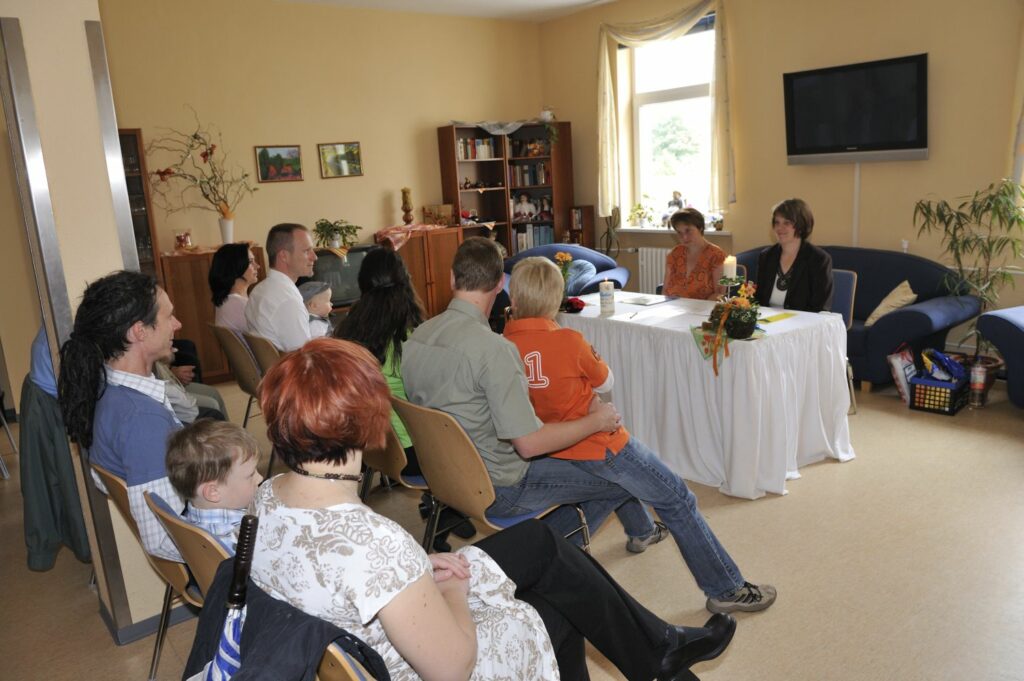 Alongside this, parents often choose trusted relatives or friends to take on the role of godparents, who will accompany and advise their child throughout their life journey. Each ceremony is individually prepared and tailored, taking into account the specific child and their development. Parents become aware of the beauty and challenges of raising a child during these ceremonies. Godparents are also reminded of the significant responsibility they undertake by signing the certificate, as godparenthood goes beyond gift-giving on special occasions.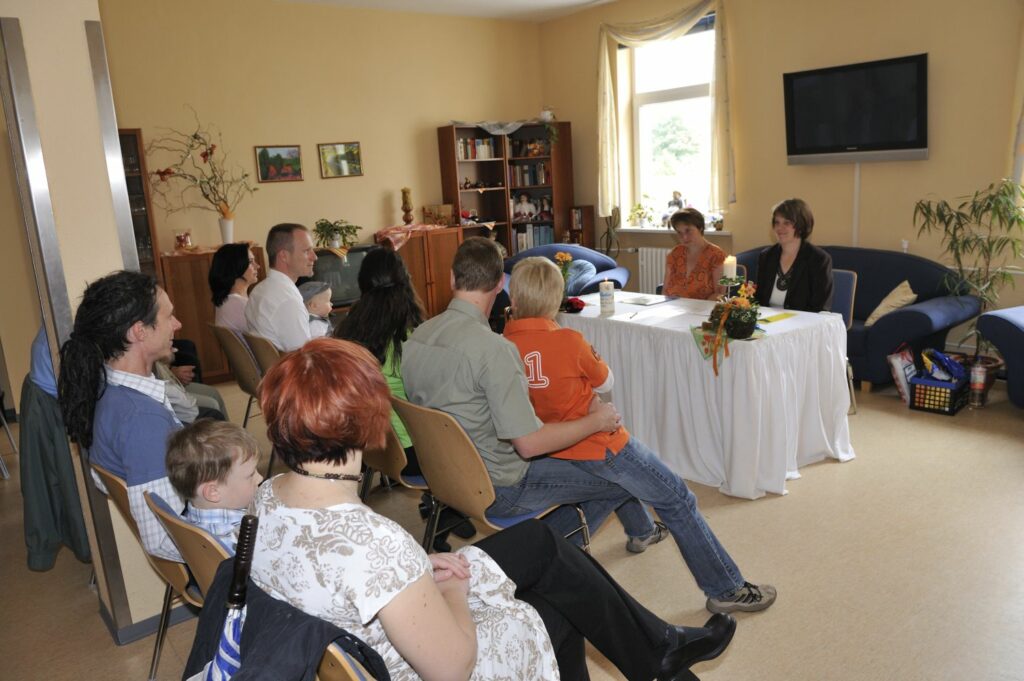 Companions are essential throughout the journey of growing up and in every stage of life, offering valuable guidance and support in challenging situations. Naming ceremonies are cherished highlights in family life, elevating the ordinary, providing orientation, and reinforcing family and friendship bonds. Typically, the formal and solemn part of the ceremony is followed by a joyous family celebration.
*Jugendweihe Ostthüringen e.V. does not conduct naming ceremonies.
For information on dates and registration for the events, please contact our member associations.
You can find your relevant regional association here.